About us
• Mysterious Spa & Resort, opened in 2012, combines the rustic elements wiht the modern equipments, providing a friendly and pleasant atmosphere right in the heart of Transylvania.
• Its 5 rooms (two suites, two double rooms and one queen room) offer a five daisy accomodation.
The resort has a dining hall and a fully equipped kitchen.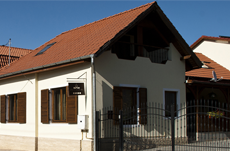 • The Spa is an ideal place for those who want to relax and freshen up surrounded by friends and family in a wonderful environment. If you choose to combine fun with relaxation, you must try our facilities: inside pool, jacuzzi, sauna.
• The yard and the large teracce offer our guests full intimacy and peace. The grill, where guests can prepare their favourite meal, is the hot spot of the yard.